What Exactly Are We
Silberschlüssel is local gaming store that is directly inbetween Rathenow and Brandenburg an der Havel. We offer board games, tabletop games, pen & paper RPGs, models, and recently added pottery.
We also provide the space for you to enjoy your own games with your friends or play some of ours that are available without charge. To make your game day more enjoyable, we offer both hot and cold refreshments.
Who We Are
Silberschlüssel is run and operated by Jan and Yvonne Dittrich. Jan comes from Saxony and Yvonne from the USA. Jan has dabbled in woodworking and model building as well as working with different model components and paints.
Jan and Yvonne sought to create a roomy space where people can come to play their games, build their models, or just sit and enjoy a cup of coffee. A variety of games are available for people to test without charge and activities for children.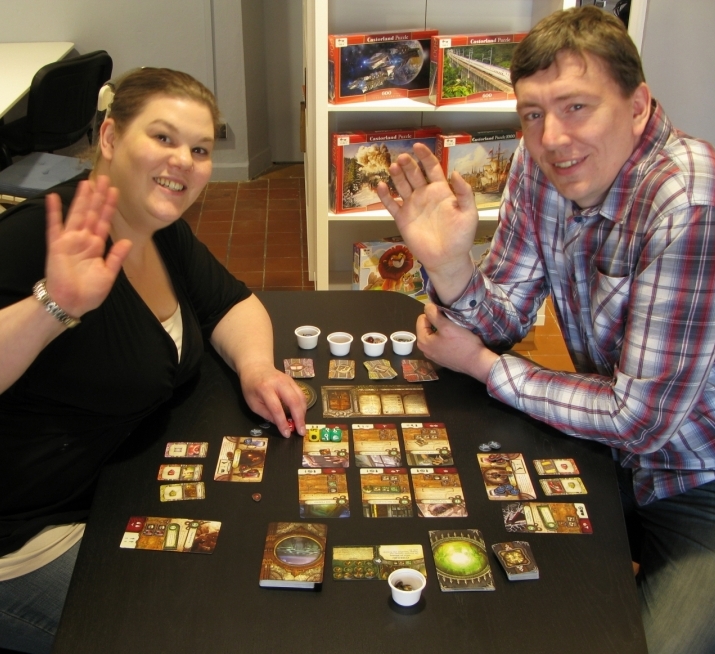 Get Connected
You can find us on Facebook or contact us through What's App.
We came, we played, and then we failed to stop the rise of the great Azathoth.